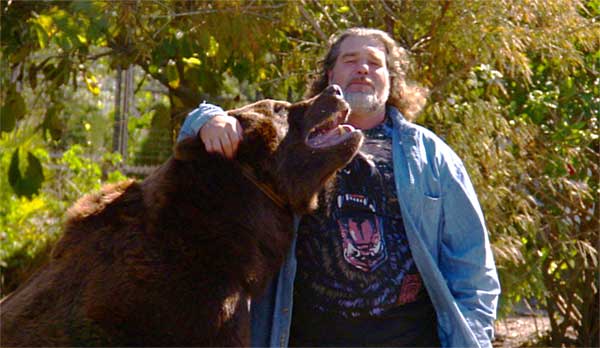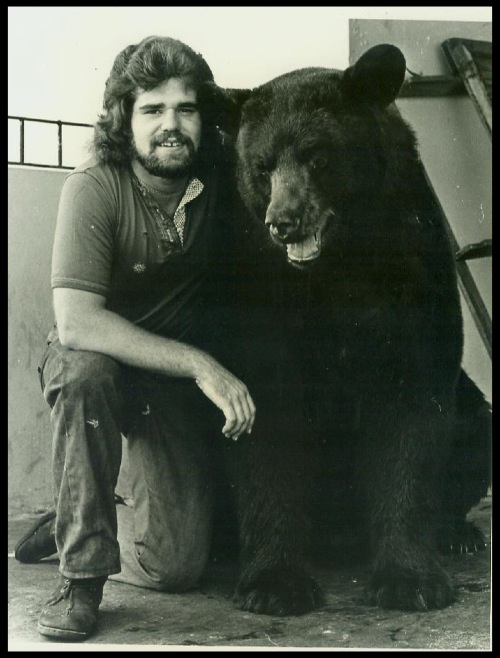 Not too many people are willing to interact with bears face to face, but for bear trainer
Derrick Rosaire Jr
and his two sons, it's an everyday event. Derrick Jr was born with bears in his blood. From the time he could walk, he was performing with his dad, Derrick Sr and their bear, Gentle Ben. Today his show "Rosaire's Bears" features the finest group of European Brown bears and American Grizzlies in the United States.

See you down the road dear friend.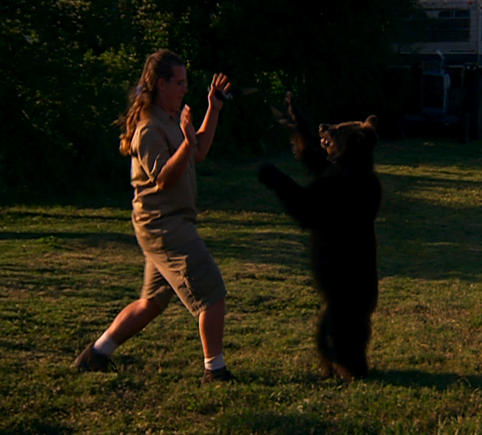 His two sons, Derrick Jr and Frederick Rosaire are following in his footsteps and quickly becoming two of the finest bear trainers around. One could compare Derrick and his sons to a modern day equivalent to The 3 Stooges. Their hilarious bantering back and forth, along with their spontaneous and natural humor, provide constant amusement and entertainment. They are as quick to break into a fight as to break out in song and impersonations.