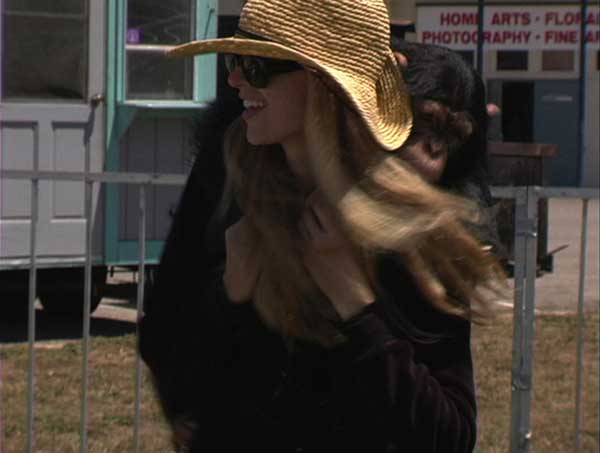 Director Robyn Bliley plays with her new-found friend Ricky the chimp.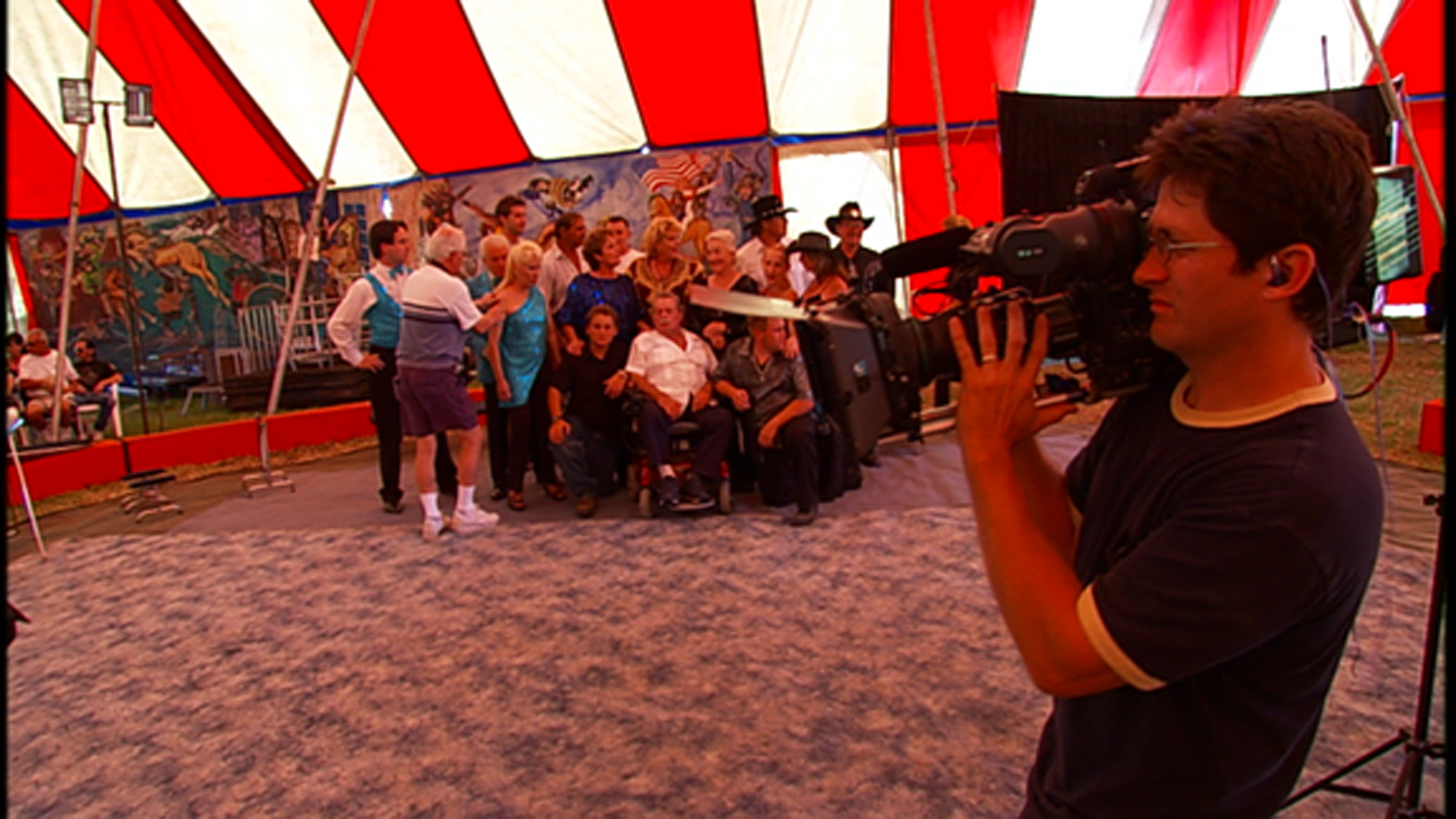 Cinematographer Chad Wilson lines up a shot with the Rosaire Family under the big top.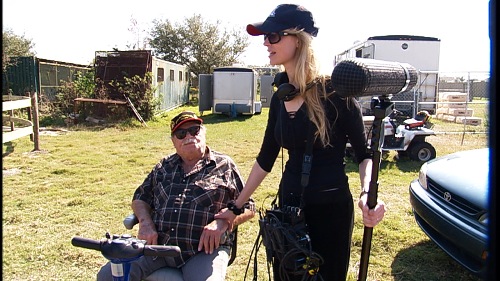 Director (and sometimes soundwoman) Robyn Bliley discusses the history of the Rosaire family with the family patriarch Derrick Rosaire, Sr.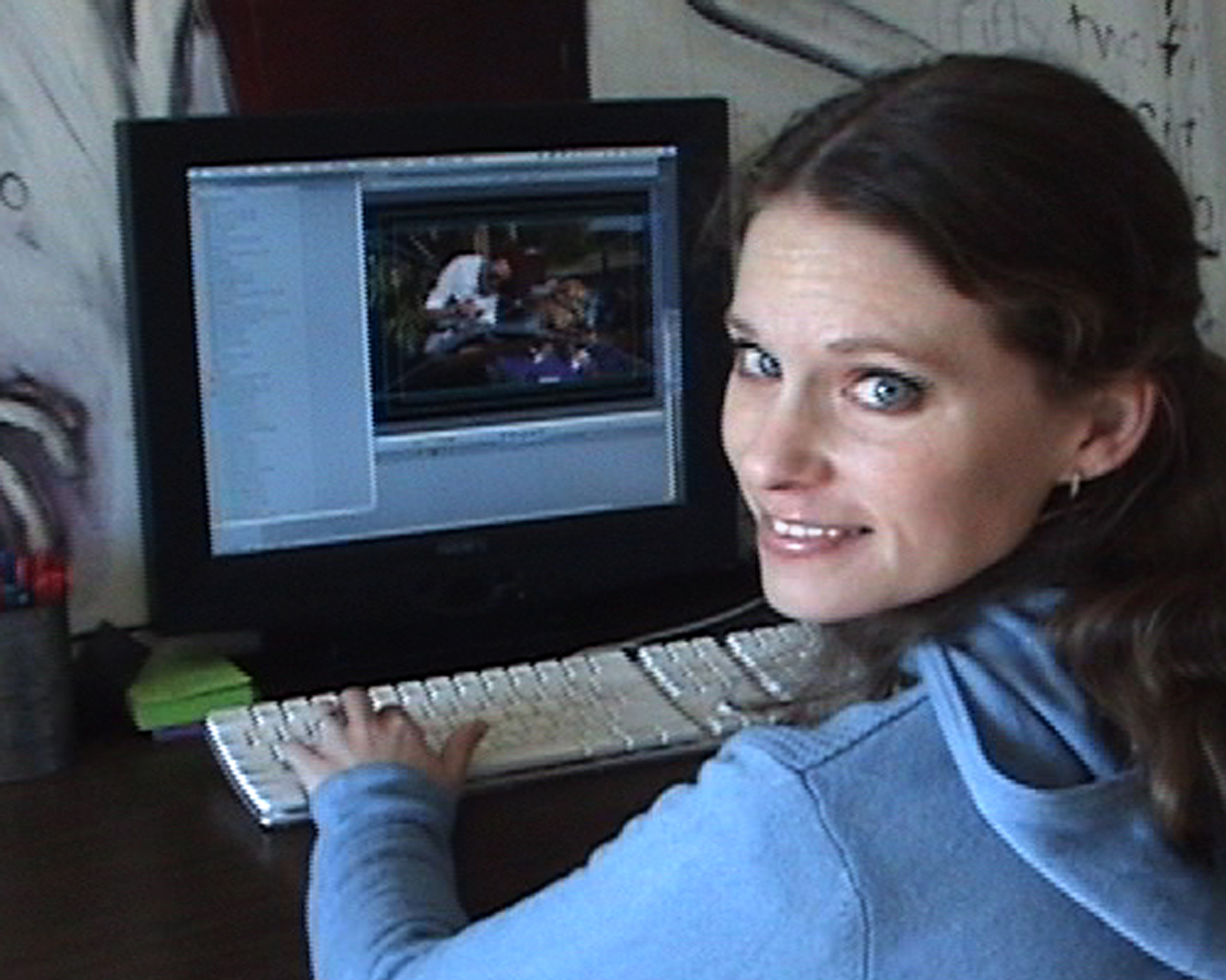 Editor extraordinaire Monique Zavistovski at work.